Ki Residences (Former Brookvale Park)
Last Updated: 

5th December 2023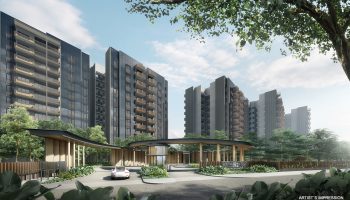 Showflat Permanently Closed. Book Appointment For On-Site Presentation or Terra Hill Showflat Visit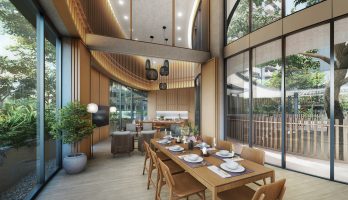 Ki Residences (Former Brookvale Park) is a joint venture residential development between niche developer Hoi Hup Realty Pte Ltd and Sunway Group.
Founded in 1983, Hoi Hup is a based in Singapore and had developed more than 7300 high quality homes since, winning numerous awards and accolades. As for Sunway Group, it was incorporated in Malaysia in 1974 and is one of the leading property developer and largest conglomerates with core businesses mainly in property, education, healthcare, construction, retail and hospitality.
Hoi Hup and Sunway Group have been in partnership for the past 11 years. Ki Residences is the largest investment between the joint venture. Their previous partnership projects include Royal Square at Novena, Arc at Tampines executive condominium, Sea Esta, Vacanza @ East and The Miltonia Residences.
Ki Residences offers wide selection of unit types ranging from 2-bedroom to 5-bedroom which are designed to maximize the functionality of home stay with a store room for each unit in the development to cater the essential needs of storage space.
Ki Residences pricing is attractively priced with 2-bedroom starting from $1.2xm.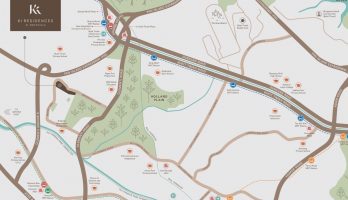 Ki Residences Location Map
Ki Residences is situated at Brookvale Drive, in a serene and quiet area off Sunset Way with plenty of greenery, which is surrounded by an enclave designated by detached houses and private residential condos. This brand new District 21 development is within short driving distance to 3 MRT stations, Dover, Clementi and King Albert stations.
For those future residents with private transport, Ki Residences condo is well connected to both Ayer-Rajah Expressway (AYE) and Pan-island Expressway (PIE), which make connections to the rest of Singapore with relatively ease.
In terms of amenities, shopping malls such as Clementi Mall, Bukit Timah Shopping Centre, Beauty World Plaza are within short driving distance away. The bustling Markets and Hawker Centres at Clementi Avenue 2 and 3 are also within easy reach.
As part of the effort to improve accessibility, the developer will undertake to extend the current Brookvale Walk for easy connection to Clementi Road in order to provide a more direct route from Ki Residences Singapore.
You will be able to explore plenty of surrounding amenities with Ki Residences location map.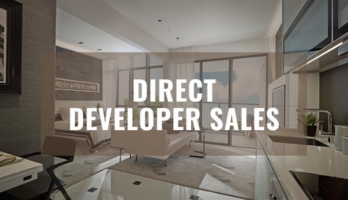 To secure your Ki Residences showroom appointment, please kindly book on this official portal or dial our hotline number at +65 6100 1116 before heading down to our Ki Residences showflat. The reason of advance booking is due to the reason that the showflat will be closed to the public occasionally due to routine maintenance or events held privately by the developer.
You can be assured that you are able to enjoy our best possible price from developer should you registered an appointment through us via our online form. Kindly check your email to ensure that you showflat appointment had been secured. In addition, there will be NO COMMISSION payable by all buyers if you had bought an unit through us.
You are able to check our current available balance units via this link at Ki Residences. If you are keen to reserve an unit via our hotline or online form, please take note that all available units are on a first-come-first-serve basis and the maximum reservation duration is only 2 hours.
In addition, reservation of unit is subject to developer's approval and prices of Ki Residences are subject to change without further notice.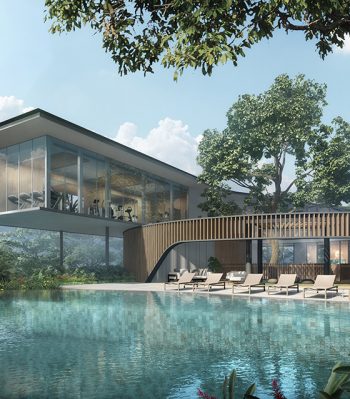 Ki Residences was sold via collective sale to a joint venture between Sunway Group and Hoi Hup in February 2018. It is the former Brookvale Park site located at Brookvale Drive in Sunset Way vicinity, where is an upper-middle class estate designated for 2-storey detached houses and private residential condominium.
For those who are both greenery lovers and fancy living near a vibrant precinct in District 21, Ki Residences condo is located within short driving distance from the hip Holland Village, Bukit Timah Nature Reserve and The Southern Ridges, which provide future residents more options for their exercise regime or chill out venue over the weekend with their love one.
Ki Residences Singapore is also within close vicinity to Singapore's famous education belt, such as Ngee Ann Polytechnic, School of Science and Technology, Singapore Polytechnic, NUS High School of Mathematics and Science and National University of Singapore.
This sprawling 999-years lease tenure development is located in a centralized location near to District 10 with plenty of lush greenery with total of 660 residential units ranging from 2-bedroom, 3-bedroom, 4-bedroom and 5-bedroom. With its natural setting without compromising on daily accessibility, Ki Residences will be able to attract couples and multi-generational families who are looking for good size apartment for co-stay purpose.
Potential homeowners are able to view and download Ki Residences Floor Plan and Ki Residence E-Brochure here.
In Q3 2022, the developer will be launching Terra Hill at Pasir Panjang. You can click on the link to find out more.
Unique Selling Points of Ki Residences
Ki Residences is a rare 999-year leasehold development within the vicinity which are predominantly 99-year leasehold project from Government Land Sales (GLS), in District 21 of Singapore.
Low rise exclusive development with spacious 2-, 3- , 4- and 5-bedroom designed to suit all household needs with lush landscape sprawling across more than 300,000 sqft of land.
Surrounded by Semi-detached landed houses enclave with plenty of greenery surrounding, yet within close proximity to popular F&B eateries outlet at Sunset Way and Holland Village.
Ki Residences is potentially near to the future phase 2 of Cross Island Line (CRL), which will pass through Beauty World MRT interchange and Clementi MRT station, hence enhancing the future value of the development and easier exit strategy.
The developer of Ki Residences will undertake to extend the existing Brookvale Walk to connect to Clementi Road, hence easing the future residents towards easier connection to other major arterial road.
Easy connection to major expressway such as Pan-Island Expressway (PIE) and Ayer-Rajah Expressway (AYE), which are two prominent expressway in Singapore that connect to other parts of the island with ease.
Within the estate of rejuvenation based on MasterPlan 2019 with future residential development along Clementi Road.
Close proximity to popular education belt with popular institutions such as Singapore Institute of Management (SIM), Ngee Ann and Singapore Polytechnic, School of Science and Technology (SST) and National University of Singapore (NUS)
Huge tenant catchment with its close proximity to One-North Business Park, Science Park 1 and 2, MapleTree Business City, hence enhancing the future yield of Ki Residences with easier exit strategy.
KI - An Adobe That Celebrates Many Sides of Life